Welcome to Schnauzerfest 2022
October 7-9, 2022 - Louisburg, North Carolina

The Working Riesenschnauzer Federation Annual IGP Championship Trial and Conformation Show. The only Breed Club recognized by the American Working Dog Federation to represent the Giant Schnauzer in America.
IGP Competition tests the working dog at a high level. The judge evaluates the handler/dog team in Tracking, Obedience and Defense exercises. The IGP Trial, Körung (Breed Survey) and Conformation evaluation all help to determine the best temperament, trainability, health and balance in the working dog.

Why WRSF? : Evaluation!
We are serious about the breed... Rigorous training and proofing on the part of the dog/handler team. Honest, standardized evaluation and critical critique by qualified and licensed judges.
This is how we improve the breed...
Updates
October 1, 2022 6 days to go!...The WRSF needs your support.
Limited Tee Shirts and Hoodies available at Schnauzerfest!!!
SCHEDULE (MS Word Document)
SCHEDULE (PDF Document)
LOCAL SUPPORT: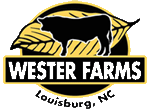 There are several fun and interesting places you can visit in Wake Forest - Raleigh - Durham - Louisburg while you're here for Schnauzerfest 2022. Use the link to see some of the great places in and around the area. You can find information on our venues below:
IGP Trial and Conformation ShowJudge Clemente Grosso ENCI (Italy)Judge Grosso is FCI licensed, has evaluated several World Championship, Breed Championsip Trials and Shows both in Europe and the United States. Judge Grosso is licensed to evaluate the Schnauzer Breeds, Doberman, Cane Corso and other breed.
The Giant Schnauzer FCI Standard for the Giant Schnauzer
The largest of the three Schnauzer Breeds (Mini, Standard, Giant)
Host Hotel Candlewood Suites, Wake Forest, NC
12050 Retail Drive, Wake Forest, NC 27587. 919-554-6901